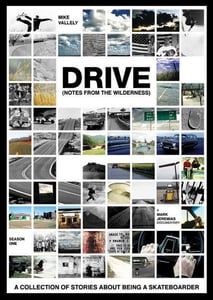 $

21.99
Based on the X-DANCE award winning documentary DRIVE (MY LIFE IN SKATEBOARDING), DRIVE continues the journey of professional skateboarder Mike Vallely as explores the people, places, and issues defining skateboarding and youth culture today.
DRIVE blends action with information, empowering and inspiring its viewers to active and compassionate, and to pursue their talents and life dreams.
DVD includes the complete first season (6 episodes) plus the original documentary film.